Tortoise Forage Grazing Seed Mix - Desert
00093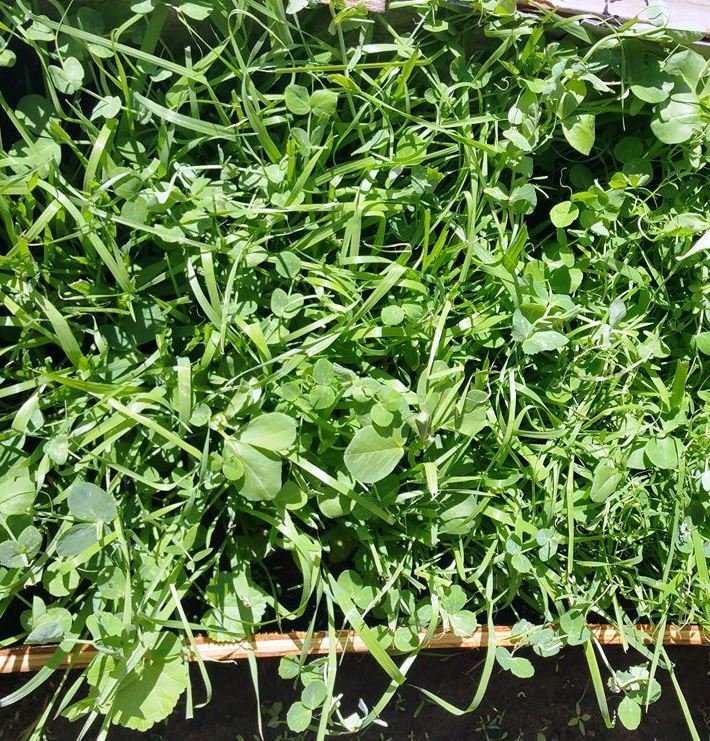 Tortoise Forage Grazing Seed Mix (for desert tortoises) is a forage mix that was developed by a California vet tech/wildlife rehabilitator/horticulturist in 1994. It is the "original" forage mix for tortoises. Tortoises all over the southwestern USA have been eating this diet for more than two decades. Through the years, as scientific papers continue to be published, and as the developer has continued to do extensive field study of wild tortoises in the Mojave Desert, the mix has been adjusted to more accurately reflect items found in a wild diet. Equally important are many annual and perennial forbs that tortoises actively seek out. Some are early season plants, while others are mid-season.
For Mediterranean and grassland species, please refer to the other seed mixes offered.
This is an easy to grow forage mix. Many keepers wall off an area of a tortoise enclosure, so that a separate grazing area can be utilized for growing native forage plants. As the plants grow, tortoises are permitted to enter the grazing area. Others plant grazing mix in planters, and harvest/feed to their tortoises, especially small tortoises.
Species native to both California and Arizona are included, as diets vary in the wild, based on geography.
To provide variety during the times plants normally grow in the wild (after sufficient winter rainfall,) consider adding many of the other native forbs and wildflowers offered here, (such as Desert Dandelion, Wishbone Bush, Parry's Rock Pinki,and Primrose,, and more. Give them the variety that they love, it helps to keep them healthy.
Contains: (based on seasonal seed availability)

Indian Ricegrass, Curly Mesquite Grass, Arizona Cottontop Grass , Galleta Grass, Ornate Owl's Clover, Mojave Corepsis, Desert Plantain, Sand Dropseed, Grama , CA Oat , CA Poppy, Chicory, Mojave Pinchushion, and additional items as seasonally available. Supplement with weeds and wildflowers, untreated rose petals, mulberry tree leaves, occasional spineless prickly pear Opuntia cactus, young grape leaves, and hibiscus flowers for an even more varied diet.
Available in 1/8 pound packages.