Sulphur Buckwheat
00060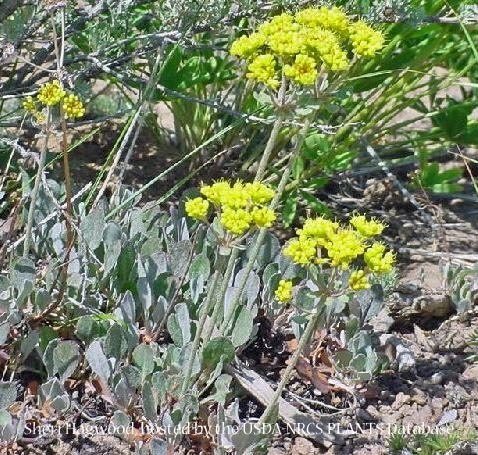 One of the prettiest members of the massive Buckwheat family is Sulphurflower Buckwheat, Eriogonum umbellatum. This species is found locally in the San Bernardino and San Gabriel mountains, but also occurs throughout numerous mountain ranges throughout California.

Unlike many other plants, the perennial Sulphur Buckwheat offers later summer color. Almost neon yellow flowers sit on stems above grayish-green foliage. This species reaches a height of about 4 inches (when not blooming) and can spread to 3 feet wide. Buttterflies and bees love the bright flowers.
This plant is both heat and cold tolerant. likes part shade, and well established, it needs almost no additional watering. Makes a fantastic, maintenance free ground cover. In desert regions, this plant will require deep watering.