Fivespot
00067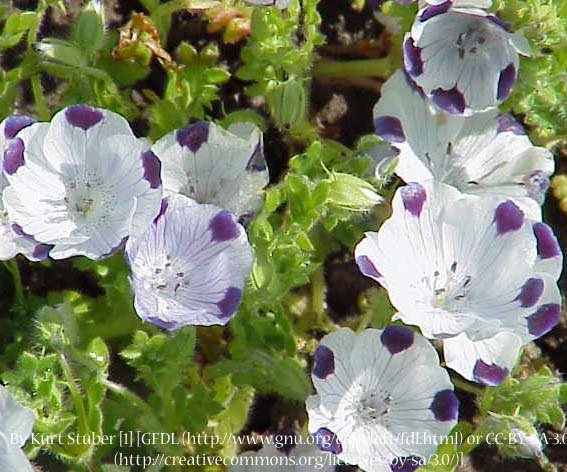 Nemophila maculata, Forest Five Spot, also sometimes called "Buffalo Eyes" is an annual herb found most often found in the Sierra Nevada, Sacramento Valley, and the California Coast Ranges in the San Francisco Bay Area, in hilly and sloped areas.

It reaches up to 6 inches in height, and bears gorgeous white flowers, with one purple spot at the edge of each petal. Requires part sun/part shade, and requires some watering.
Sunset Zone(s): Given excellent drainage (modification of compacted or other water-holding soils may be necessary) , grows especially well in zones 3, 8-10, 14-16, 18-23 and also in zones 1, 2, 7, 17, and 24. With moderate summer watering, grows especially well in zones 11, 12, and 13.