Coyote Melon
00039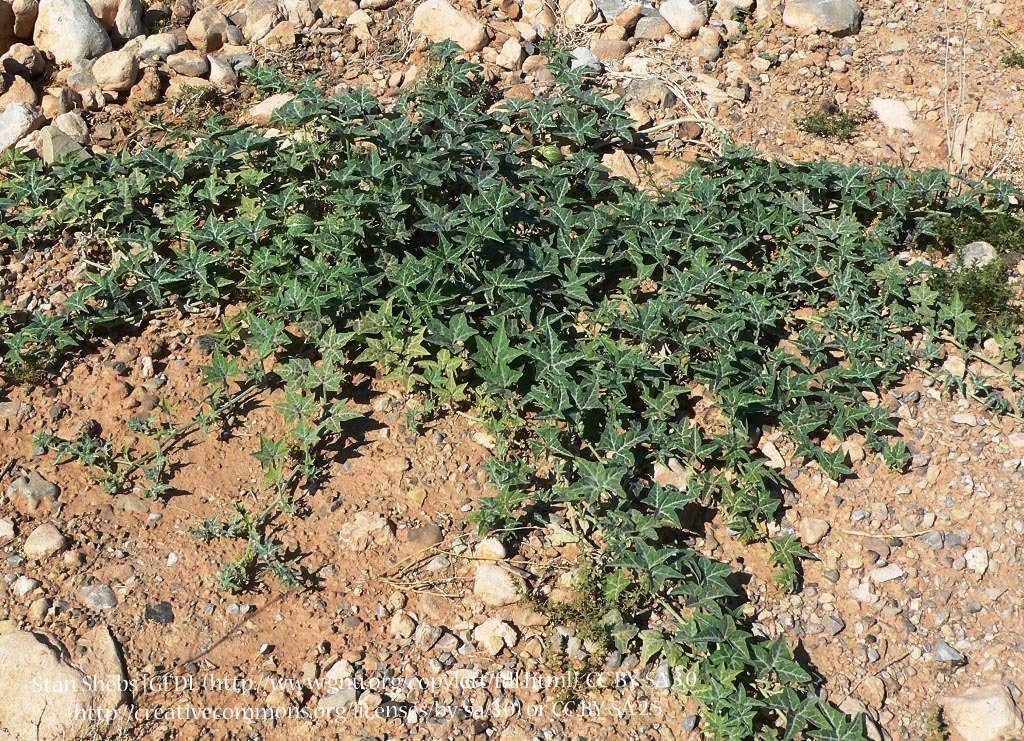 Cucurbita palmata, Coyote melon grows as a vine. Several vines split from the main crown of the plant in the Spring, and continue to spread through the summer months. It develops beautiful yellow-ish/orange flowers which open only at night and in the early morning, which then develop into the "Coyote Melon."
Coyote melons aren't normally eaten by humans, but the seeds are relished by squirrels and other seed eating animals. Eventually the melon turns from green to a light tan, and dries out. The melons have been traditionally used by Native Americans for soap, and as rattles once the melon dries out, loosening the seeds.
This is a fun plant for children to grow, and is drought resistant. It is native to the Mojave Desert, often found on plains and in washes. Coyote melon is perennial, and will form and underground bulb during its first year of growth. Fantastic as a native ground cover, or can be trained up chain link fencing.