Cove's Cassia
00055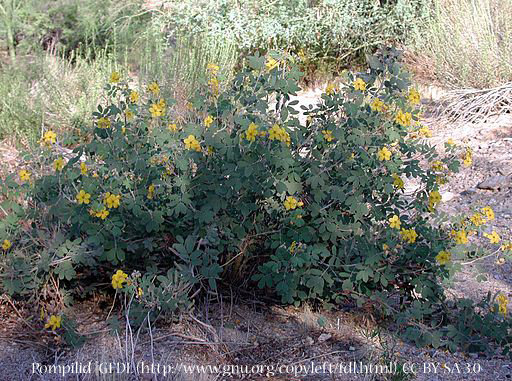 Senna covesii, Cove's Cassia (also known as Desert Senna) is a perennial shrub native to our Southwestern deserts.

A member of the pea family, Desert Senna grows most often in sandy and gravelly washes and open mesas below 3000 feet. It blooms with nearly fluorescent yellow flowers from April into May. This is a fantastic plant for xeriscape, and is often used after wildfires to re-seed burned areas, and as native roadside vegetation. Shrubs may reach 10' feet tall if cared for properly.
Senna covesii is included in the CNPS Inventory of Rare and Endangered Plants on list 2B.2 (rare, threatened, or endangered in CA; common elsewhere).
This seed has been sourced from a licensed, out of state source, and was not collected in California.

Sunset Zone(s): 10-13
USDA Zone(s): 7-10