Sugar Bush
00169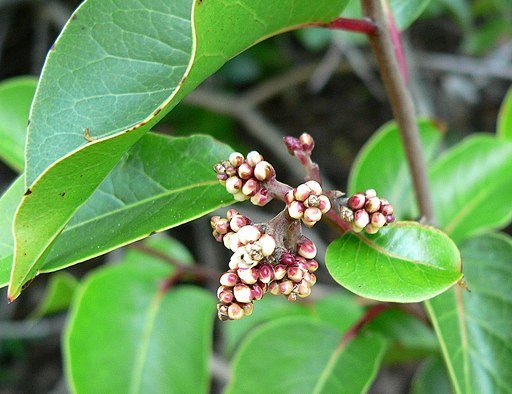 Rhus ovata,, also known as Sugar Bush is an evergreen shrub to small tree that grows in chaparral in dry canyons and south-facing slopes below 4,200 feet in Southern California, Arizona and Baja California.
One gallon. Long stems will be pruned prior to shipping.
By Stan Shebs, CC BY-SA 3.0, https://commons.wikimedia.org/w/index.php?curid=24...