Desert Globemallow White
00170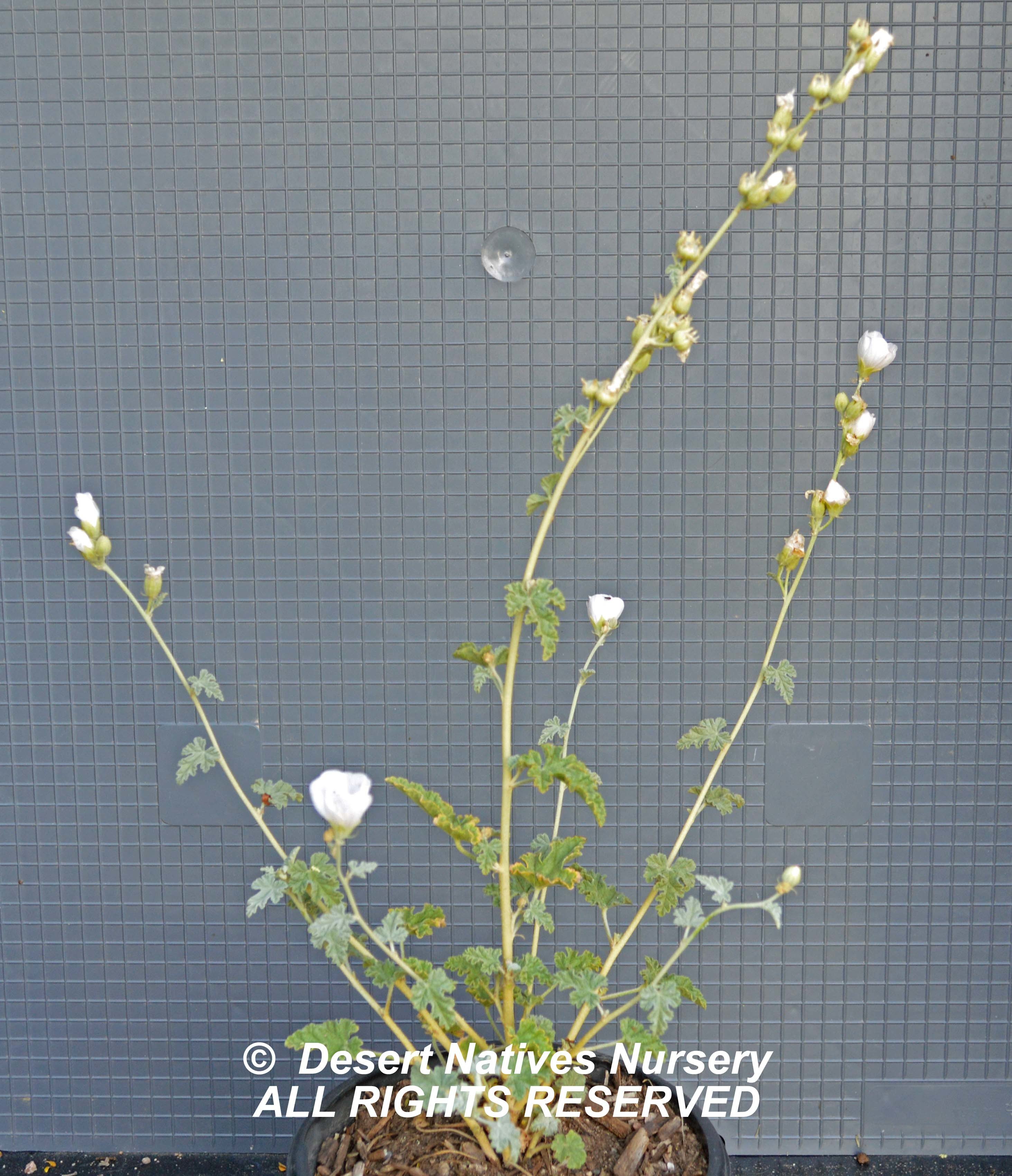 Globemallow, Sphaeralcea ambigua grows to 3 feet in height, and spreads to 2–3 feet in width, but sometimes larger. The leaves are fuzzy with white hairs on both sides, lobed, palmately veined, and on long stems, the number of which increase with age. The flowers are bowl-shaped, 5-petaled, and bloom in the spring after years of sufficient rainfall. If watered infrequently, the bloom season can last longer.
Excellent for arid/xeric landscaping, habitat restoration, and is a favored food for the Desert Tortoise, and also attracts native pollinators such as solitary bees and butterflies.
Long stems will be pruned prior to shipping.
USDA Hardiness Zones 8 through 11
Tortoise Friendly Food-after well established (2-3 years)
Safe Enclosure/Habitat Shrub